Kentucky Derby Hats Millinery Custom made Fascinators and headpieces for Women. Hats for Men Ready to Wear Hats
Designing and creating custom & couture millinery (and hats for Men) since 1992




| | |
| --- | --- |
| Casual cool... | that's YOU too! |



"No matter the 'trend' --- Wear what enhances YOU, darling...."
Kentucky Derby Hats Millinery Custom made hats Fascinat
orsand headpieces for Women. Men's hats Ready to Wear Hats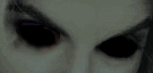 Local Salon Visits By Appointment
Only
--
Internet
SALON Visits 24/7
**On-Line showrooms on this site: ALWAYS OPEN **
Fascinators, Hats, Headpieces Cocktail Hats and Hair Ornaments
Made to Order


VOTED Best Hats in Metro Detroit ~ 2011, 2012, 2013, 2014, 2015, 2016!






Voted Best Hats
in Metro Detroit
WDIV Vote 4 the BEST

Winner: BEST HATS Award
2016
Fascinator & Hair Ornaments Collection (details: click photo)




WDIV Broadcast
Detroit Ford Fireworks Celebration 2016

Detroit's own Carmen Harlan
in
Gena Conti Custom Millinery



WEDDING Plans?
No two brides are alike

We'll make sure YOUR CUSTOM headpiece
or hat is as unique as
YOU

If you experience ANY difficulty reaching us via this site, or by email, please CALL US DIRECT
(The Internet is terrific -- But the TELEPHONE is SO MUCH FASTER!)
734-284-3417
Kentucky Derby nt Stakes, Saratoga, Del Mar, Royal Ascot, Melbourne Cspecial occasion hats, custom, bridal, funeral nators, headpieces, hair ornaments, black hats, straw,cocktail hats, ladies hats, women's women's hats, men's hats,millinery,spring summer, Easter hats, High Holidays, bar Mitzvah. bat mitzvah hats, grandmother's hats, mother of the bride hat, Detroit MI Preaknessup Dubai Race Season hats, Polo matches, Concours d' Elegance, Suite Dreams Project, Couture Millinery,Formal Hats, Central Park, Pitsburgh, Belle Isle Conservancy Hat events. ©2000-2016 Gena Conti, Inc. Wyandotte, MI (734)-284-3417
---
SALON HOURS Fittings by Appointment Only
(734)-284-3417
Global Internet Salon
ALWAYS OPEN
---

Don't be Scared!
pick up the
BAT PHONE and CALL US!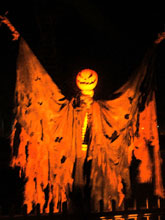 HALLOWEEN
COUNTDOWN

---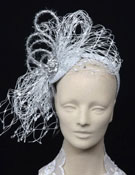 Holiday Season
COCKTAIL HATS Detroit AUTO SHOW CHARITY NIGHT GALA
coming up fast ---
Make YOUR Statement!
Get yourself a Custom cocktail Hat orHeadpiece!
---