The days are getting longer already!

THINK SPRING!
Romantic Springtime …
Thoughts of warm breezes and flowing clothing. Out of the closets come the linen and soft cotton blends in those lovely light, soul lifting colors.
Oh! Spring that brings the Summer! And this summer is packed with femininity!
The accent is on accessories this season
Sinamay, parisisal, knotted sisal, horsehair...You've got to see them!

Feminine without the over-frill. But … IF it is the thrill of frill you want, you know you can have that too with your custom HAT --Perfect accessory to change that simple, summer sheath or suit into a show stopper --- day or night!
................


MOTHER MERE MAMA MOM MOTHER MERE..
She'll remember if YOU forget ...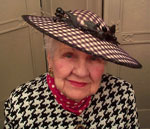 Don't forget her special day.Gift Certificates are available.Give her something she really wants ... not just another thing to dust ...
Maybe YOU are the "Mom" -- Go ahead! Spoil YOURSELF. Call Gena to create YOUR custom hat!!
................
Race Wear & Wedding FASCINATORS!
Headpieces
Headbands & Hair Accessories too





SKIP THE NEW DRESS! !
Our designs will make what's old look NEW again!




................
PROM-IS-ME

Collection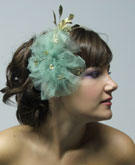 "Girls become women and women, girls
Under hats made of ribbons, fur pieces and pearls."
WHAT HAT ARE YOU WEARING FOR THE HOLIDAYS???

Passover, Easter, Mother's Day The Kentucky Derby, Preakness, DelMar, Royal Ascot? Summer Wedding?

Don't let another year go by saying, "I WISH I WOULD HAVE WORN A HAT!"

If you have always wanted to but were a little squeamish about donning a hat … let the holidays give you that perfect nudge to do something special for yourself … WEAR THE HAT YOU'VE DREAMED OF!

Take the plunge! You'll look smashing while everyone else is looking at YOU, saying, "She looks great! I wish I would have worn a hat."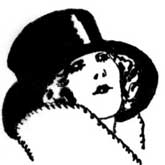 ................


It is the most important headpiece you will ever wear and a chance to fulfill your fantasy. Dramatic? You bet! If not on your wedding day, then when?
What could be more dramatic, glamorous and romantic than a custom designed one of a kind headpiece, hair ornament or chapeau to crown your ensemble?

Adorn your lovely face (the one EVERYONE will be looking at) with a custom headpiece or hat especially for you.
Mother, Grandmother, attendants and flower girls will also be happy completing their outfits with custom designed millinerey.

For more details regarding Custom orders, please visit the
CUSTOM SALON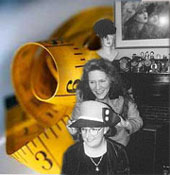 WHAT HAT FOR YOUR FACE SHAPE? Here are a few simple guidelines:



OVAL: Streamline shapes, worn forward, square or round crowns, brims swept up on the side(s) or back



ROUND: Medium or small brims, neat styles, worn forward or on a jaunty slant Asymmetrical brims will lessen the roundness. profile brims, varied sizes



LONG: Medium to wide brims, worn straight or forward Sharp, straight styles These straight brim styles "cut" the length appearance of your face



SQUARE: Large brims with soft lines, upturned brims, round crowns or curved edge square crowns



WIDE: Off the face styles, bretons, (upturned brims) pillboxes worn back These will add "lift"



HEART: Asymmetrical designs, Square or round crowns tilted to one side, Profile hats and brims with soft curves.

Still not sure what your face shape is?
Look at your face in the mirror. With bar soap, trace the shape of your face directly onto the mirror ... Now stand back and observe objectively."
................
STORE YOUR WINTER HAT AWAY with CARE !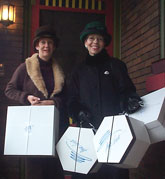 Your hat will thank you next fall when you meet again.
BRUSH it gently with a lint brush or a clean toothbrush works well
STUFF the crown gently with tissue.
REST it atop an old lampshade that has been cut down enough to support the tissued crown. This will prevent the brim from supporting the weight of your hat. A similar shape can be made from poster board CALL ME, (734-284-3417) and I will mail you a pattern

Place inside a HAT BOX. Add a potpourri sachet and store away from extreme heat or moisture… and you'll be ready for action next winter...
................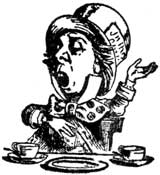 GENA IS AVAILABLE FOR SPEAKING ENGAGEMENTS

A one hour presentation (with Q & A) includes a short synopsis of hat history, traditional hat making methods (with examples) and demonstrates how wearing the right hat can enhance your presence. Attention getting? You bet! Gena will discuss hat etiquette, hat phobias, and the most flattering hat styles for the six basic face shapes-that includes yours!
Gena is also available for Private Parties, High Teas, and Fund-Raising Events. Please contact the studio at 734-284-3417 or by e-mail: gena@genaconti.com with any questions or to schedule a speaking or show date.