Back to Main FASCINATOR Page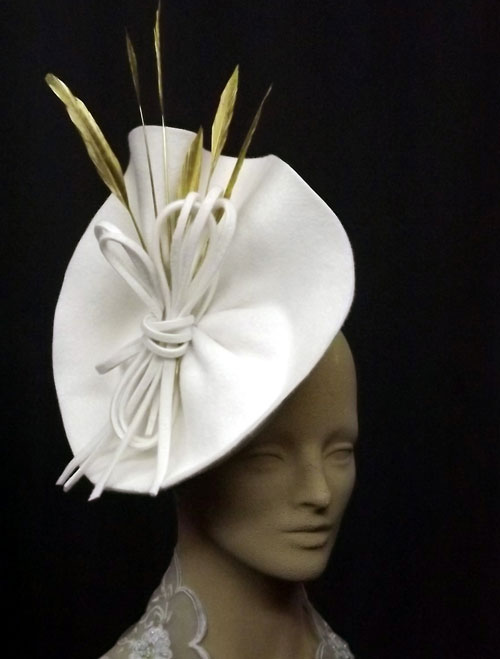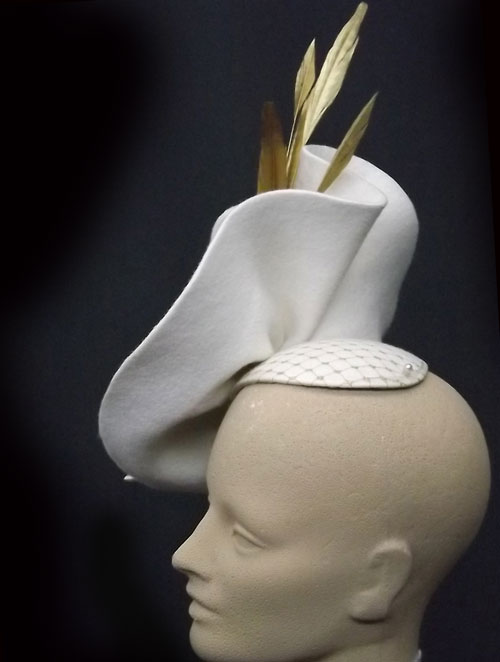 DETAIL: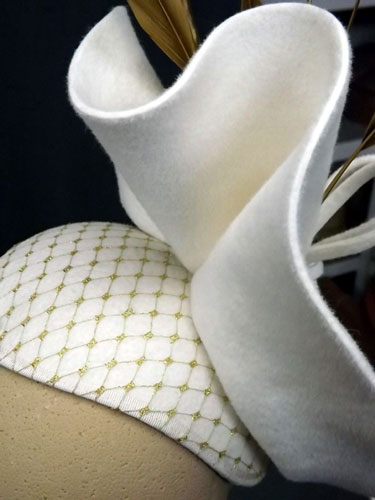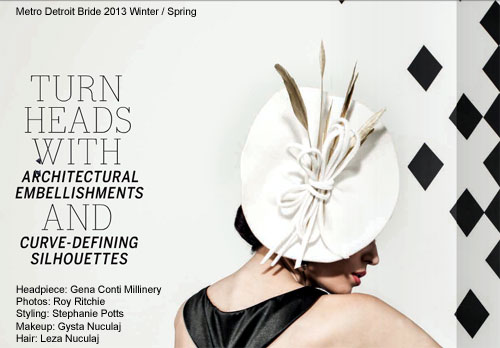 SIZE: One Size

COLOR:winter white velour
and gold
Winter white velour felt, draped, hand sculpted and resting upon a matching base, covered with metalic gold Russian veiling.
Comfortably, securely held in place with elastic bands (worn behind the ear, to the base of the neck).

This is absolutely a One-Of-A-Kind hat!
Want something Custom? See our CUSTOM SALON
Please measure your headsize carefully. All Sales in the SALON are final and must be paid in full at time of order.
Ordering Questions? Or just call us direct.